Digital Transgender Archive
A drag pearly queen and her two kings pose for a group portrait. Photographic postcard, 191-.
"Waiting for a moke"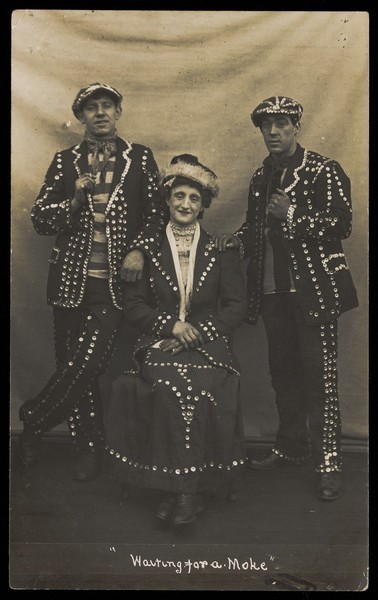 The pearly queens appear relaxed posing in front of a blank sheet. Possibly a World War I concert party group, but if so subject matter is unusual

Part of James Gardiner Collection: photographs of military, naval, and prisoner-of-war camp drag.
Identifier

0p096720k

Collection

Institution

Date Issued

1910 to 1919?


Genre

Topic(s)

Resource Type

Still Image


Analog Format

1 photograph : photoprint ;


Rights

Contact host institution for more information
For more information on copyright, please read our policies