Digital Transgender Archive
Sailors posing as a couple, one in drag, as they embrace through a window. Photographic postcard, 191-.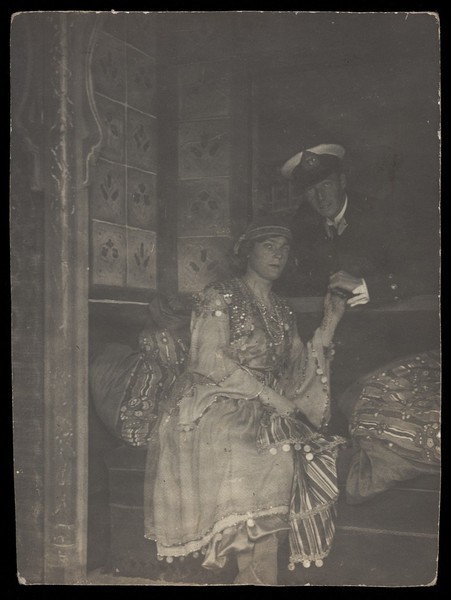 The man in drag is sitting on a bench, wearing elaborate dress; holding hands with a man dressed as a sailor, who leans through a window above

Part of James Gardiner Collection: photographs of military, naval, and prisoner-of-war camp drag.
Identifier

8w32r588m

Collection

Institution

Date Issued

1910 to 1919?


Genre

Topic(s)

Resource Type

Still Image


Analog Format

1 photograph : photoprint ;


Rights

Contact host institution for more information
For more information on copyright, please read our policies