Digital Transgender Archive
Spotlight: What Can a Woman's Death Teach Us About Life?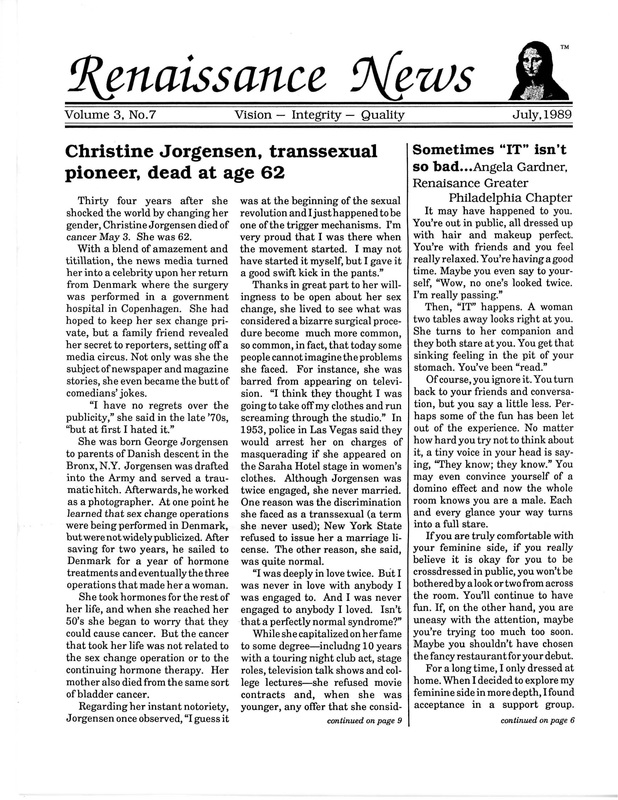 In reporting Christine Jorgensen's death in 1989, Renaissance News provided an overview of how Jorgensen came to be a public figure. The article states that a friend of Jorgensen's family outed her to a reporter as having undergone a sex-change operation. Jorgensen was initially resistant to the sudden media attention and scrutiny of her personal life, but she ultimately used her platform to improve the lives of others. Jorgensen spoke openly of her life and generously shared so that those who would follow in her footsteps would not have to suffer in the same way. This article provides a balanced view of Jorgensen's life, highlighting some of the difficulties she faced while in the public view and some of the larger societal benefits that came from her life as a public figure. Jorgensen's story illustrates how courage and grace transformed an initially reluctant public figure into an example of triumphant humanity.